Giant Scale Big Stick ARF | GPMA1224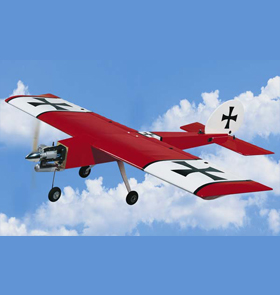 Product Oveview
Big Stik advantages get even bigger and better in the Giant Big Stik ARF! It goes together quickly and offers great sport aerobatic potential. Plus, the giant-scale size makes your maneuvers easy to see and enjoy — and the addition of flaps provides the perfect opportunity to use your computer radio's mixing capabilities.
Features
Ideal for learning sport aerobatics or trying giant-scale flight.
Instructions are included with the Giant Big Stik for installing taildragger landing gear — the configuration that must be used with most gasoline engines — or tricycle style, which provides easier ground control with a steerable nose wheel.
Features
Delivers strong sport performance using glow or gasoline engine power.
An easy, straightforward assembly project, the Giant Big Stik ARF goes together in just hours. Its strong balsa/ply airframe arrives precovered in genuine Top Flite® MonoKote® film with the traditional Maltese cross trim scheme. Great Planes-brand quality hardware is also supplied..
Features
Precovered balsa/ply construction — assembles in only 10-15 hours.
The Giant Big Stik's spacious fuselage compartment offers plenty of room for comfortable, secure installation of your fuel tank, receiver, receiver battery, throttle servo, and nose gear servo if you've chosen a tricycle landing gear configuration.
Technical Data
Wingspan: 80.5 in (2045 mm)
Wing Area:1518 in² (97.9 dm²)
Weight:13.0-15.0 lb (5900-6800 g)
Wing Loading:20-23 oz/ft² (61-70 g/dm²)
Length: 54.5 in (1385 mm)
Requirement
2-stroke 1.20-1.60 cu in or 4-stroke 1.20-1.80 cu in glow engine, or 25-35 cc gas engine, & 4-5 channel radio with 7-8 servos
Send Inquiry