PC9 PILATUS SIZE: .75~.91/15cc | PH143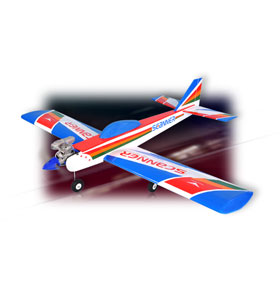 Product Overview
The PC-9 program officially started in 1982. Although some aerodynamic elements were tested on a PC-7 during 1982 & 1983, the first flight of the first PC-9 prototype took place on 7 May 1984. A second prototype flew on 20 July of the same year; this prototype had all the standard electronic flight instrumentation and environmental control systems installed and was thus almost fully representative of the production version.
Features
Designed for compatibility with both GP & EP flight.
Covered in genuine ORACOVER®.
Top quality balsa/light plywood construction.
Mechanic Retract With CNC Suspension Metal Struts included.
Full-depth cockpit and instrument panel and pilot included.
Removable Top Hatch for easy change lipo battery & set up radio.
Strong Light Weight Construction.
Superb flying characteristics, plus an accurate scale outline.
High-quality hardware package included.
Technical Data
Wingspan: 1719mm (67.6 in)
Length: 1589mm (62.5 in)
Flying Weight: 4500-5000g
Wing Area: 42dm2
Wing Loading: 107g/dm2
Wing Type: Naca airfoils
Covering Type: Genuine ORACOVER®
Retract Gear Type: Mechanic With CNC Suspension Metal Struts (included)
Spinner Size: 70mm  (included)
Technical Data
Radio: 8 Channel Minimum (not included)
Servo: 5 Standard Servo: 2 Aileron; 1 Elevator; 1 Rudder; 1 Throttle; 3 Retract Gear (Futaba S3170G) (not included)
Recommended Receiver Battery: 6.0V 2000mAh NiMH (not included)
Servo Mount: 21mm x 42 mm
Propeller: Suit with your Engine
Engine: .91/2-Stroke Glow or 15CC Gas Engine (not included)
Motor: Brushless Outrunner 1800-2000 W, 500 KV (not included)
Experience Level: Intermediate
Plane Type: Scale Military
Send Inquiry