XB MINI JCW COUPE | 57829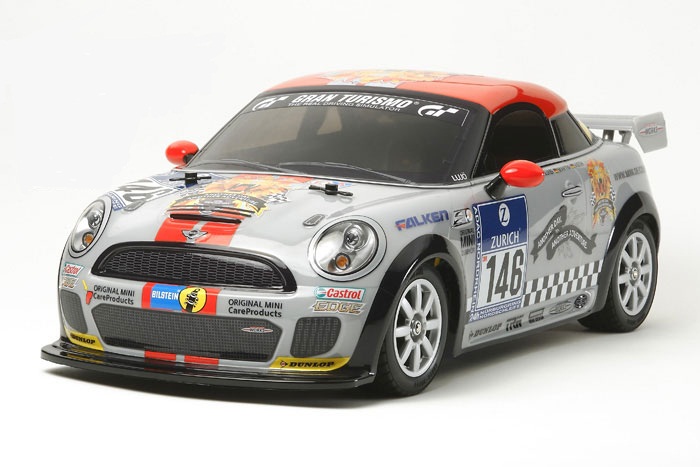 Product Overview
This is a Ready to Run version of item 58520. The new Mini JCW Coupe is mounted on top of the durable and easy to drive M-05 M-Chassis platform.
Features
1/10 scale ready-to-run R/C model.
The MINI JCW Coupe has been accurately reproduced using polycarbonate material.
The body comes pre-painted and stickered from the factory.
The body is mounted on the easy to drive front wheel-drive M-05 chassis and features a long wheelbase (239mm).
Finespec FM R/C system is pre-installed.
Includes TEU-104BK ESC factory installed.
7.2 Volt Battery pack, charger and AA batteries for transmitter are separately required.
Specifications
Scale:1/10
Construction type:,RTR (Ready-to-Run)
Terrain use: on-road
Drive-train: 2WD FWD
Drive type: gearbox
Drive line: dog bone
Differential type: gear
Suspension: fully independent double wishbone
Steering mechanism: bell-crank
Shock damper: friction damper
Shock damper material: plastic
Tire type: rubber
Tire tread: radial
Body material: Polycarbonate
Chassis material: plastic
Send Inquiry