AJB BOAT CATAMARAN 2012 [SMALL]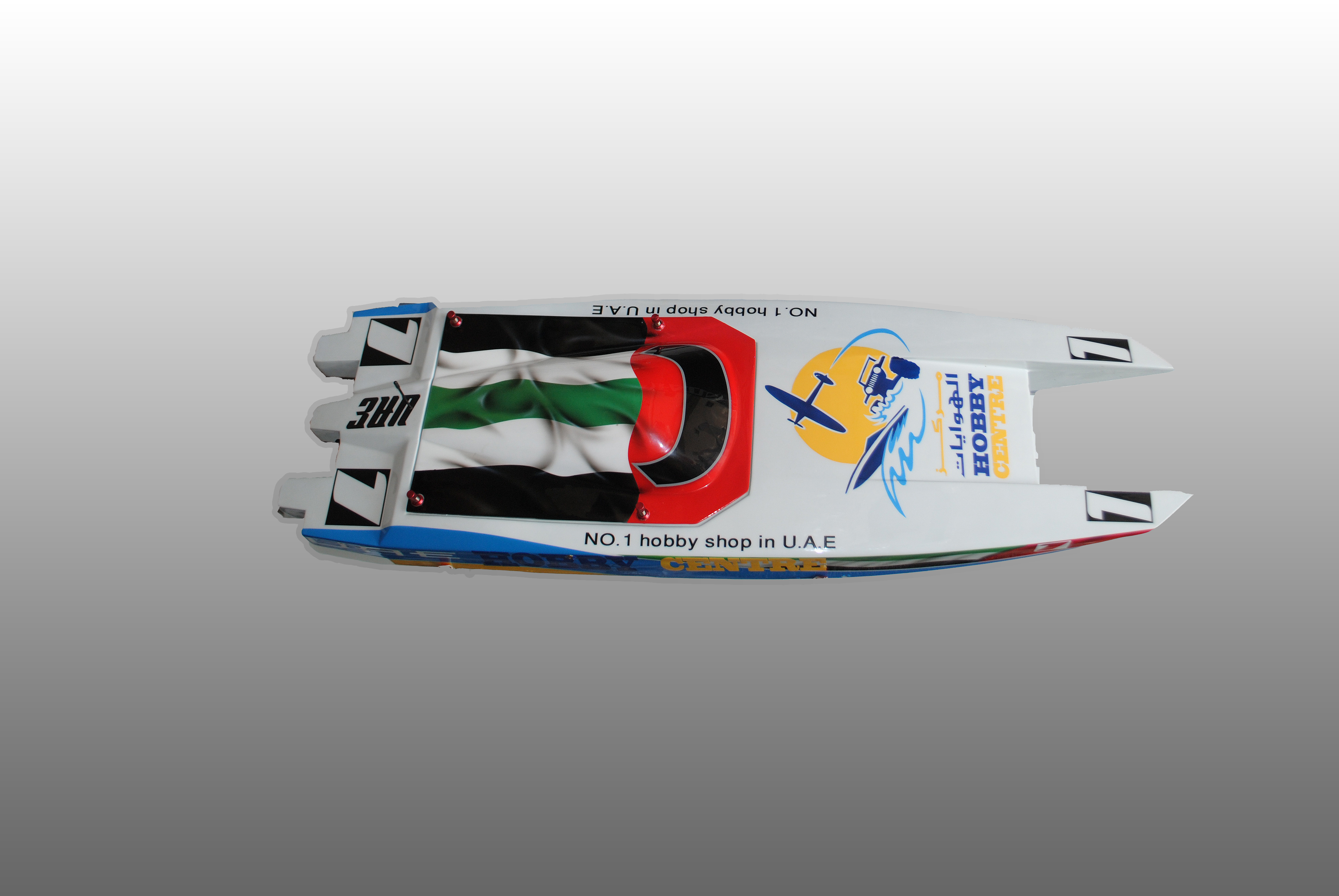 Product Overview
AJB CATAMARAN 2012 Boats was designed and built by Hobby Centre Dubai for performance and to offer all RC Modelers' another area of RC fun. RC Boats provide a totally new experience on many different levels and this model is for everyone from performance level, casual driving and racing. Custom paint can be done as well, according to your recommended design. Top of the Line High quality engines/motors, and hardware's were being installed thereby assures best performance to a maximum level. Don't lose your opportunity of the limited production catamaran.
Features
High quality fiberglass hull and canopy.
Fiberglass hull provides extreme toughness even in the roughest sea water condition.
High quality hardware's installed.
Based on a high speed catamaran hull design.
Capable of reaching speed of +100 km/hr.
Design for both Gas and Electric Powered Operation.
Single Engine or Motors can be installed.
Custom paint can be done according to your specific design.
Designed to compete.
Technical Data
SPECS (Small): Limited Edition (5pcs. Only)
Length: 125cm
Beam: 36cm
Height: 25cm
Hull Material: Fiberglass
Hull Type: Catamaran 
Requirement
Gasoline marine engine of at least 26cc (in case for GP Option)
Gasoline and 2 stroke oil
Fuel Bottle
Brushless Motor (EP Power Option)
Lipo Battery 22.2V
Compatible ESC
RC System
Send Inquiry