E10 FORD MUSTANG RTR | HPI109494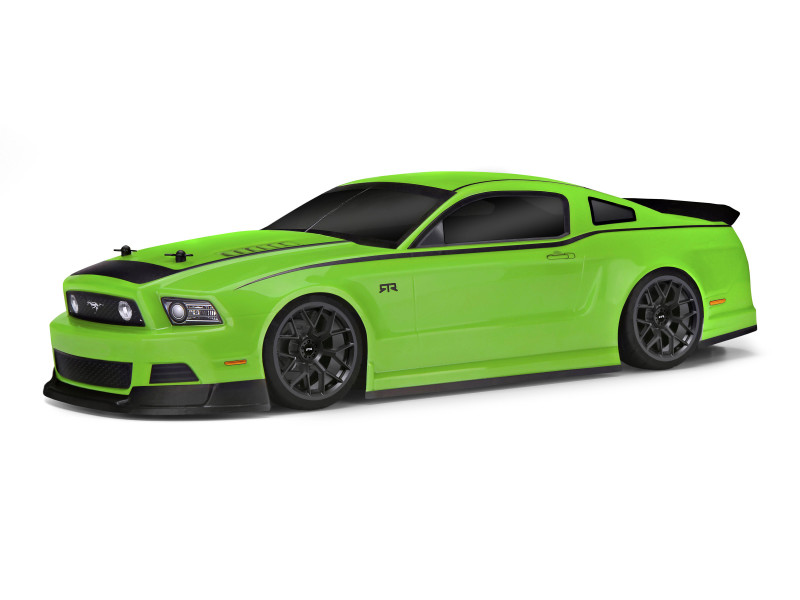 Product Overview
Introducing one of the easiest-to-drive RC touring cars you'll ever find, the HPI E10 with 2014 Ford Mustang RTR body! The Ready-To-Run E10 from HPI Racing is an entry level 1/10th scale electric car designed for fun driving with realistic looks and performance, all at a low price. The E10 was designed so anyone can take the wheel and take it for a spin! Arriving right out of the box in Ready-To-Run form with a fully painted body and a preassembled chassis, it's a simple matter of "charge and go" for hours of fun!
The RTR E10 includes a high-performance SC-15WP electronic speed control that has throttle, brakes and reverse, allowing it to drive and maneuver just like real cars. Providing the horsepower is a powerful Saturn 27T electric motor for reliable power and performance with low maintenance.
Features
Officially licensed Ford Mustang RTR muscle car body
Treaded street tires for fantastic grip on any paved surface
SC-15WP Waterproof Electronic Speed Control with Reverse
2.4 GHz radio system for crystal-free, comfortable control
7.2v NiMH Rechargeable HPI Plazma battery
HPI Plazma AA batteries for transmitter
AC Wall Charger
Adjustable body mounts
Quick change battery holder
Shaft drive 4WD system
Shock absorbing foam bumper
High torque Saturn 27T 540 motor
Precise bellcrank steering
Specifications
Length: 14.8" (375mm)
Width: Adjustable 7.32", 7.56", 7.80" (186, 192, 198mm)
Wheelbase: 10" (255mm)
Weight: 2.8lbs. w/o body (1280g)
Drive System: Shaft Drive 4WD
Drive Ratio: 7.48:1
Requires
Nothing! Everything you need is included!
Send Inquiry